Banquets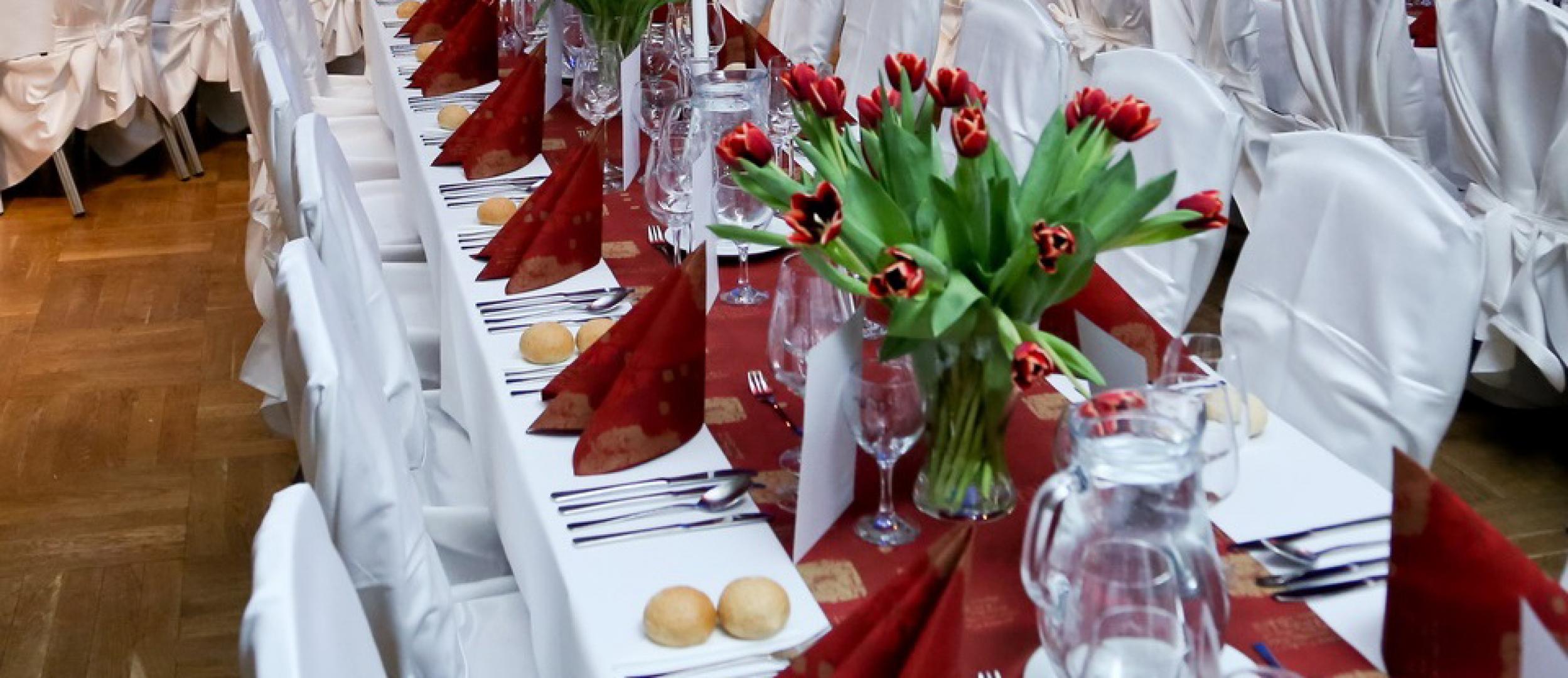 Banquets are very important, formal social events. Guests are usually servedatround, festively decorated tables. There are a larger numberof waitersandfixedmenu is served. Banquets aim to make the best possible impression on guests, featuring outstanding service and sophisticated ambience.
Parkhotelhas facilities of the highest quality and elegance for such festive events. The selection of a suitablespace depends on the numberof guests.
We will help you choose the perfect venue for your events as well as tailoring the menu to meet your tastes and requirements. We have extensive experience in organizing banquets and it will be our pleasure to assist you in all arrangements for your special occasion.